Russia-Ukraine War: Young people who are willing to break their arms and legs to escape the war, people who are leaving the border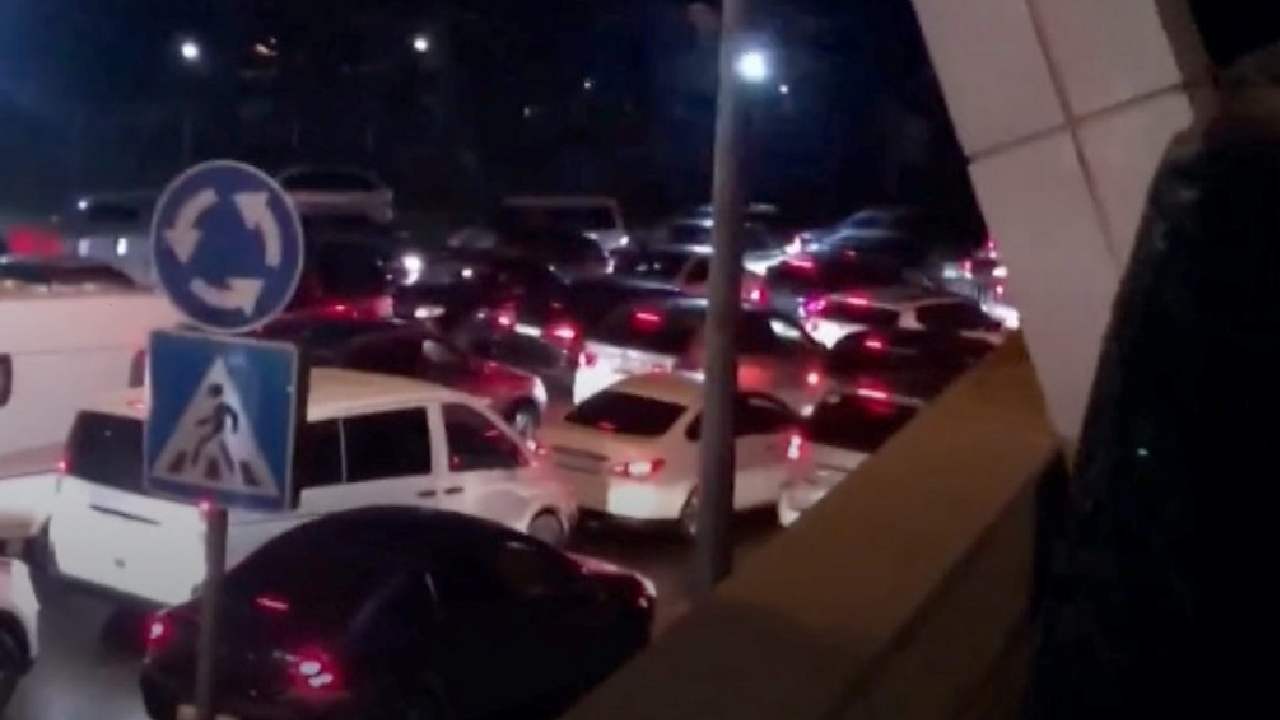 After the Russian President called for the military, young people there are leaving the border to escape the war, some are mutilating their organs, engaging in criminal activities and being arrested.
Vehicles lined up to leave the Russian border
Ukraine and Russia crisis (Russia-Ukraine Crisis) It's getting colder. A large number of young people have been seen fleeing Russia to escape the war after Russian President Vladimir Putin called on the military to join the war against Ukraine. Thousands of young people trying to escape the war along the Russia-Georgia border have lined up for miles after the president's call for military action. At the Upper Lars checkpoint, cars are lined up about 5 km long. A man told the BBC that immediately after President Putin made the announcement, he headed for the border with his passport. One group said it took 7 hours to cross the border. Due to increased traffic, some people are leaving their vehicles behind.
Skyrocketed flight ticket prices
Air ticket prices have been increased in Istanbul, Belgrade or Dubai, which can be reached by air, amid large numbers of young people leaving the border. Turkish media reported that a huge increase has been made in one-way TKT sales. People have to pay thousands of euros to travel on remaining flights to non-Visa destinations. On the other hand, Germany claims that its country welcomes Russians who want to escape the war. But Lithuania, Latvia, Estonia and the Czech Republic have said they will not grant asylum to fleeing Russians.
Evading the draft is a criminal offense in Russia
The recruitment process is underway after the call for youths to join the war. It is said that only people who have done military service and have special skills and combat experience are called. But the paper was signed by the military from a PhD student and a lecturer at a leading Russian university. He has been instructed to attend the draft center on Thursday. But these lecturers have no military experience. This worried his stepfather, the BBC reported.
A young man who is going to amputate himself to avoid war
Young people are looking for different reasons to escape the war. "If you are caught throwing stones while driving, your license will be revoked. Some people are thinking that this is enough to avoid taking over the army. But one man from Kaliningrad told BVC he would "break his arm, his leg, I want to go to jail, I'll do anything to escape the war".
Thousands of people protested against the war in cities on Wednesday night. Many have said that the people who participated in the protest were given military call papers to those who were arrested. He also claimed that those who denied this were threatened with a criminal case.
Russian President Vladimir Putin announced a partial military demobilization on Wednesday and hinted at a nuclear attack on Ukraine, unnerving. Putin has warned that Moscow will display all its massive weapons if he continues with what he calls nuclear blackmail.
Read more abroad news Click here
breaking news
.