Russia bombing school in Ukraine; More than 60 people have died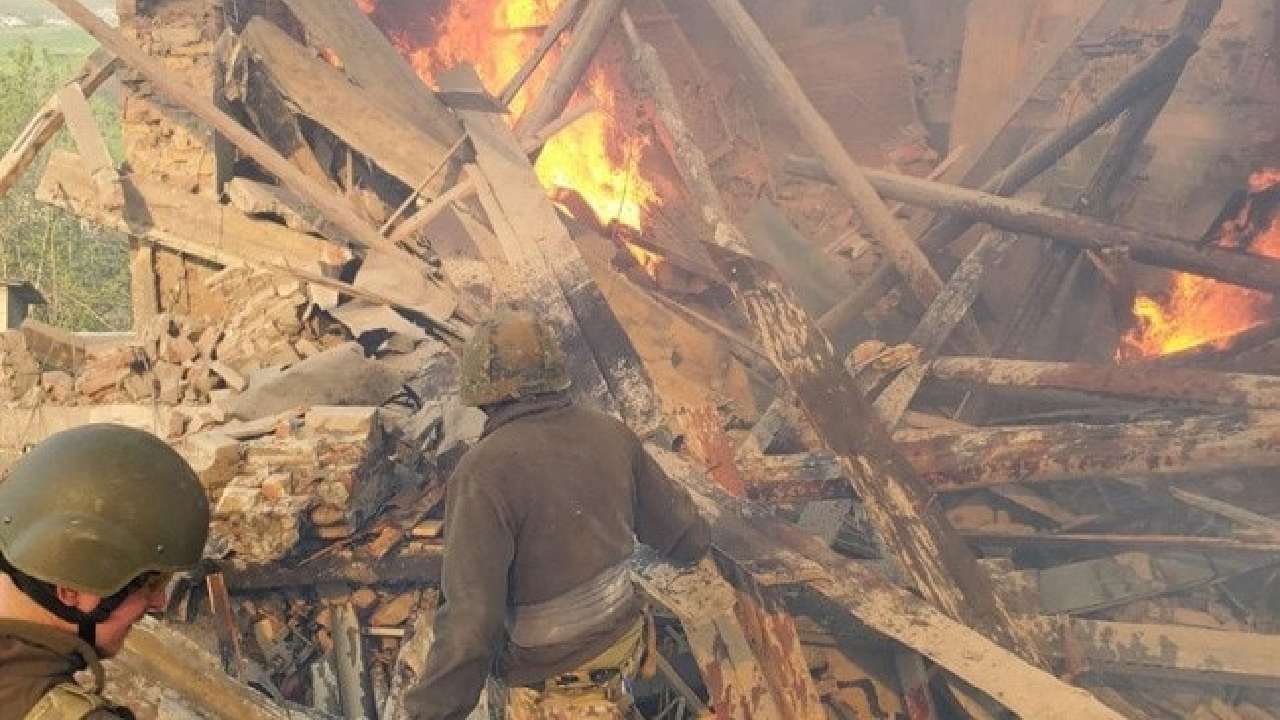 Russia bombed a school Saturday afternoon in which about 90 people were sheltered. It is possible that 60 people died under the ruins of buildings.
Ukraine: UkraineTwo people have been killed in a Russian bombing of a school in the village of Bilohorivka. The remaining 60 people left under the ruins are missing. They are also likely to have died. However, the governor of the Luhansk region, Serhii Gaidai, said that until his dead bodies were available, they could not say for sure.
Gaidai said Russia bombed a school Saturday afternoon on a school that had sheltered about 90 people. Thirty people were rescued at this time. Seven of them were injured, Gaidai said in a telegram messaging app. He added that 60 people could have died under the rubble of the buildings.
Vladimir Putin's declaration of war between Russia and Vladimir Zelensky's Ukraine continues for the 74th consecutive day, with no signs of peace between the two countries. All women and children have been evacuated from the Azovstall steel plant in the besieged Maripol port city, Kyiv said.
US President Joe Biden, UK Prime Minister Boris Johnson and other G-7 leaders will meet Ukrainian President Volodymyr Zelensky on Sunday via video call. Prior to the virtual meeting, the UK spent £ 1.3 billion on the war-torn nation. Announced worth military aid. (Source)
"As far as Finland and Sweden are concerned, I think it is possible to join the two countries. Because Putin is involved elsewhere. There is nothing they can do about it, "Rasmussen said.
"About four hours after the attack, the fire was extinguished. The remains were then cleared. Unfortunately the bodies of the two were discovered. No clue about 60 people yet, "Haidi wrote in the Telegram messaging app. Thirty people were evacuated from the rubble and seven were injured. Sixty people are likely to die under the ruins of buildings. While Ukraine has accused Russian forces of targeting civilians, Russia has rejected these allegations.
To read more international news Here Click
To read important news Here Click
.