Revenge: Russian President Vladimir Putin's brave speech against Ukraine at the Triumph Parade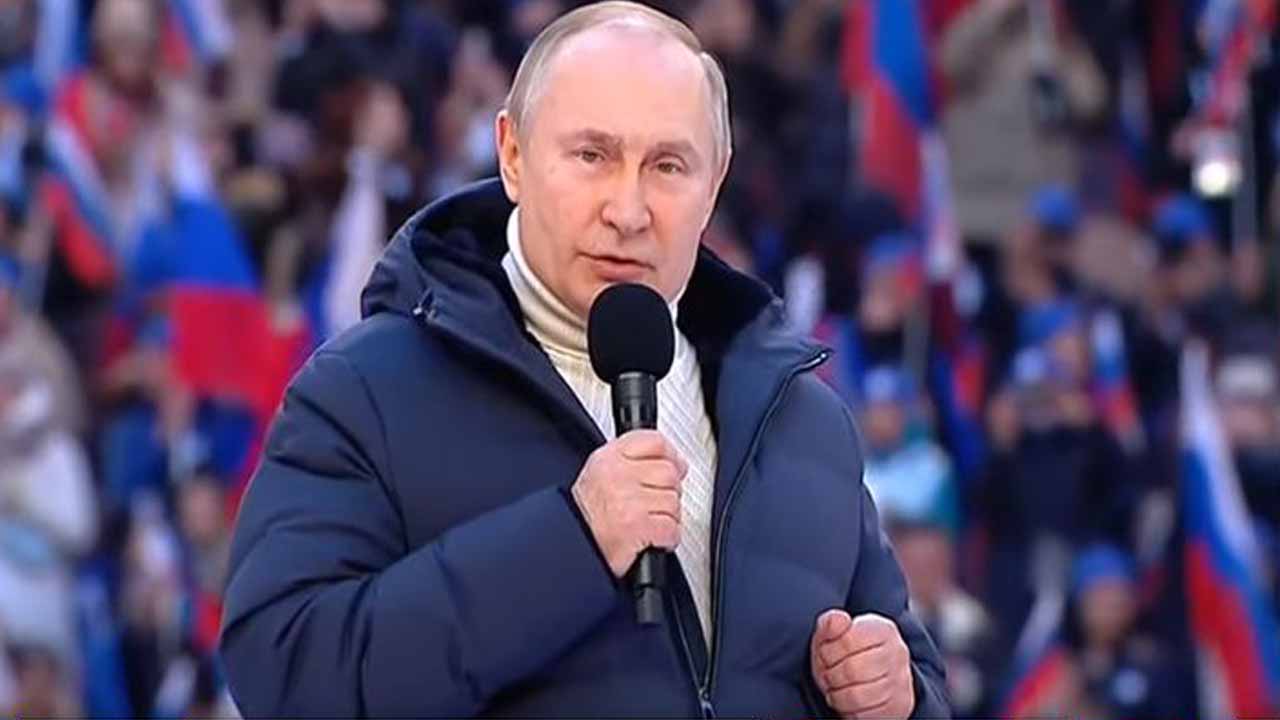 The Russians must prepare for the conflict by rekindling the memories of the heroic struggle of World War II. He called for animosity
Moscow: We are going to win in 2022, just as Russia won the war against Nazi Germany in 1945. Russian President Vladimir Putin said that congratulations to the countries that were part of the Soviet Union that worked hard to defeat the Nazis in World War II. He spoke on the occasion of the 77th anniversary of the conquest of Berlin in World War II and his victory. Our soldiers, like 1945, are still fighting ugly Nazis today. He was confident that this time, the 1945 model would be ours.
Click this link for more information on Russia's Ukraine war
The Nazi argument that affected the people of many countries should not be allowed to grow again. He said the next generation would be proud to be heirs of their father and grandparents' memories. Through countless sacrifices, we have exhausted the Nazi argument in our country. Putin said many times that I commemorate the soldiers and civilians who made such sacrifices. 'The tragedy is that the Nazi argument today is raising its head in another way. The Fascists hold that Russia, the Russian-speaking minority community in Ukraine and the Russian-speaking minority community in Ukraine is under threat from the Nazi regime in the current Ukraine.
The argument that we defeated 77 years ago is now prevailing again. The Russians must prepare for the conflict by rekindling the memories of the heroic struggle of World War II. He called for animosity. I wish all the residents of Ukraine a better future with a peaceful life. Russia calls the Second World War the 'Patriotic War' on May 9 every year.
Russian troops entered Ukraine on February 24 for a special mission, as instructed by Russian President Vladimir Putin. It has been declared that Russia's aim is to reduce the military power of Ukraine and defeat the Nazi ideology. Ukraine was part of Russia until 1991.
Also Read: Russia is in no hurry to finish Ukraine's war by May 9: Putin's close friend Lov Rov
Also Read: Video: Marriage of a nurse who lost a quarter of her hand due to the invasion of Russian soldiers; Hospital staff witnessing the upsetting situation
.