Olympics torch to the wounded soldier in the Galvan conflict; The US is a disgrace to China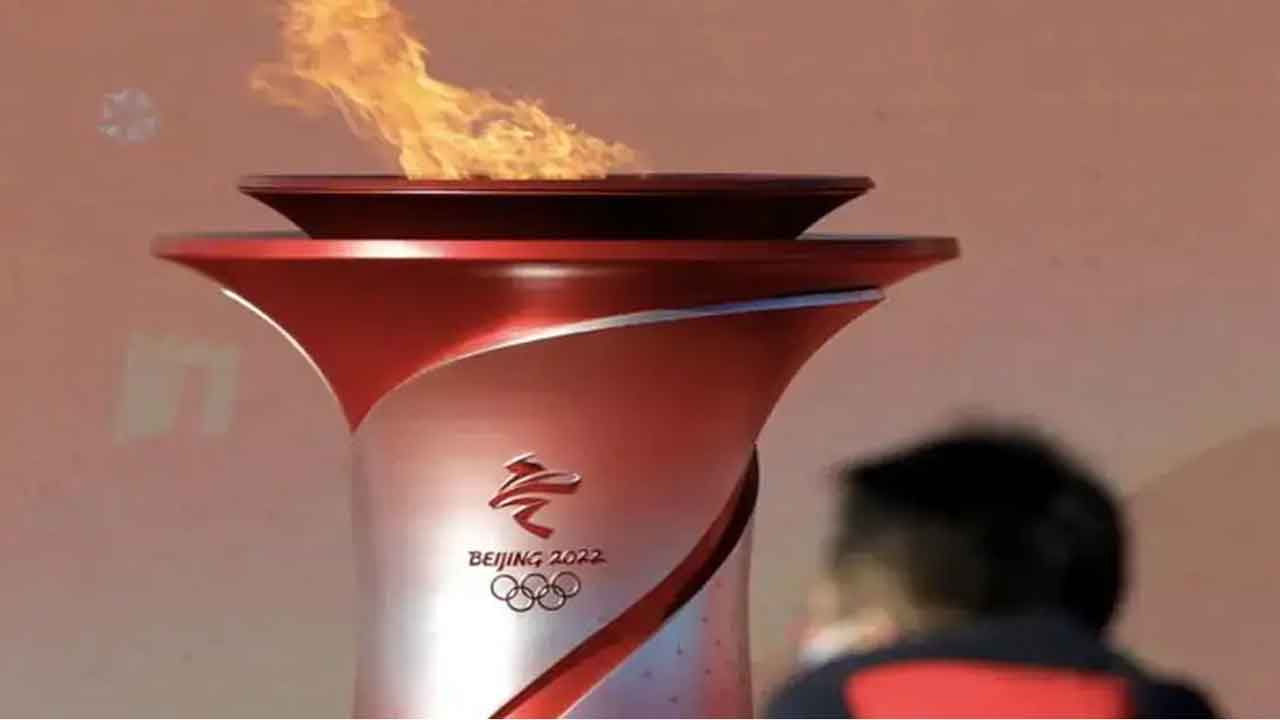 Olympics torch
Delhi: In the Galvan Valley conflict (Galwan Clash) Beijing wins Winter Olympics for wounded officerBeijing Winter Olympics) A top legislator of the US Senate Foreign Relations Committee has condemned China's decision. Local media reported that the regimental commander of the Chinese army, who was severely wounded in a violent confrontation with Indian soldiers in the Galvan Valley in June 2020, was holding the Beijing Games. Chinese observers said the move was a clear indication that the Beijing Games were politicized. "It is a shame that the Beijing 2022 Olympics cauldron has chosen to capture those who were part of the military command that attacked India in 2020 and executed a genocide against the Uyghurs. America will continue to support Uighur independence and sovereignty of India, "US Senate Foreign Relations Committee ranking member Jim Risch tweeted. People's Liberation Army The astrologer was taken by speed skating champion Wang Meng, Global Times reported.
It's shameful #Beijing chose a torchbearer for the # Olympics2022 who's part of the military command #India in 2020 and is implementing #genocide against the #Uyghurs. The US will cont. to support #Uyghur freedoms & the sovereignty of India.

– Senate Foreign Relations Committee Ranking Member (@SenateForeign) February 3, 2022
China is believed to be hiding its losses in the Galvan Valley clash. Twenty Indian soldiers were killed in the operation. The Australian newspaper reports that the People's Liberation Army, or PLA, lost nine times more soldiers than its official four soldiers.
According to an Australian newspaper, the People's Liberation Army (PLA) reported that it was not four soldiers who lost 38 soldiers. According to an article in the Australian newspaper 'The Clockson', 38 PLA fighters drowned in the dark as they crossed the fast-flowing, sub-zero river. The report, published by a group of social media researchers called 'Galwan Decoded', was published after a year of investigation. China has taken a number of steps to cover up the debate surrounding the conflict. The press report quoted several Weibo users as saying: "At least 38 PLA fighters drowned that night along with Wang. China has revealed that four soldiers, including Wang, have died. "Beijing has hidden a lot of facts about what actually happened and what caused the skirmish. China has told the world mostly bundles. Many blogs and pages have been removed by Chinese authorities. But China's mainland digital archives reveal a different story, "the newspaper reported.
The report is based on discussions with mainland Chinese bloggers, information from mainland Chinese citizens and deleted media reports from Chinese authorities.
Also Read: China has suffered enormous losses in the Galvan conflict, Beijing has told the world: Australia's press report
.