Milk Production: Namo Namah for cow, India's first position in milk production is undisputed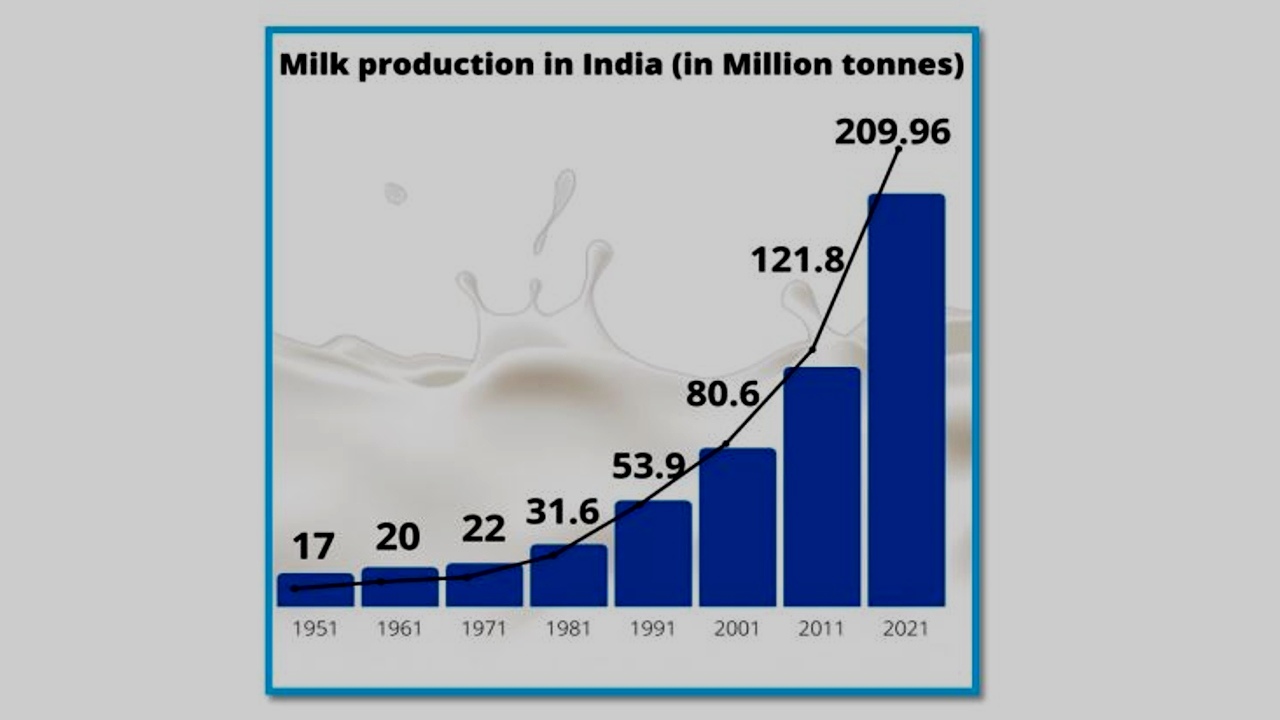 In India, cow is ranked at the top. Even in milk production, India's top position in the world continues unscathed.
Namo Namah to the cow, India's top position in milk production is unshakable
Milk Production: India tops the world in milk production. Production in 2021 is 209.96 million tonnes. India's share of dairy products in the world is 21 percent. Per capita consumption in 2020-21 is 427 grams per day. amount
It is noteworthy that India ranks first in the world in milk production. Prime Minister Narendra Modi recently inaugurated a milk manufacturing plant belonging to the Sabarakanta District Cooperative Milk Producers' Union near Himmatnagar town in Gujarat at a cost of Rs 305 crore. It manufactures dairy products under the Amul brand.
India ranks 1st in Global Milk Production

The Milk production increased from 17 MT in 1950-51 to 209.96 MT in 2020-21

🔗https://t.co/mZIXe5Kdsi#AmritYatra #AmritMahotsav pic.twitter.com/AIxVVwekcN

— PIB India (@PIB_India) August 27, 2022
breaking news
.