Iraq: 23 protesters shot dead, more than 300 injured in Iraq protests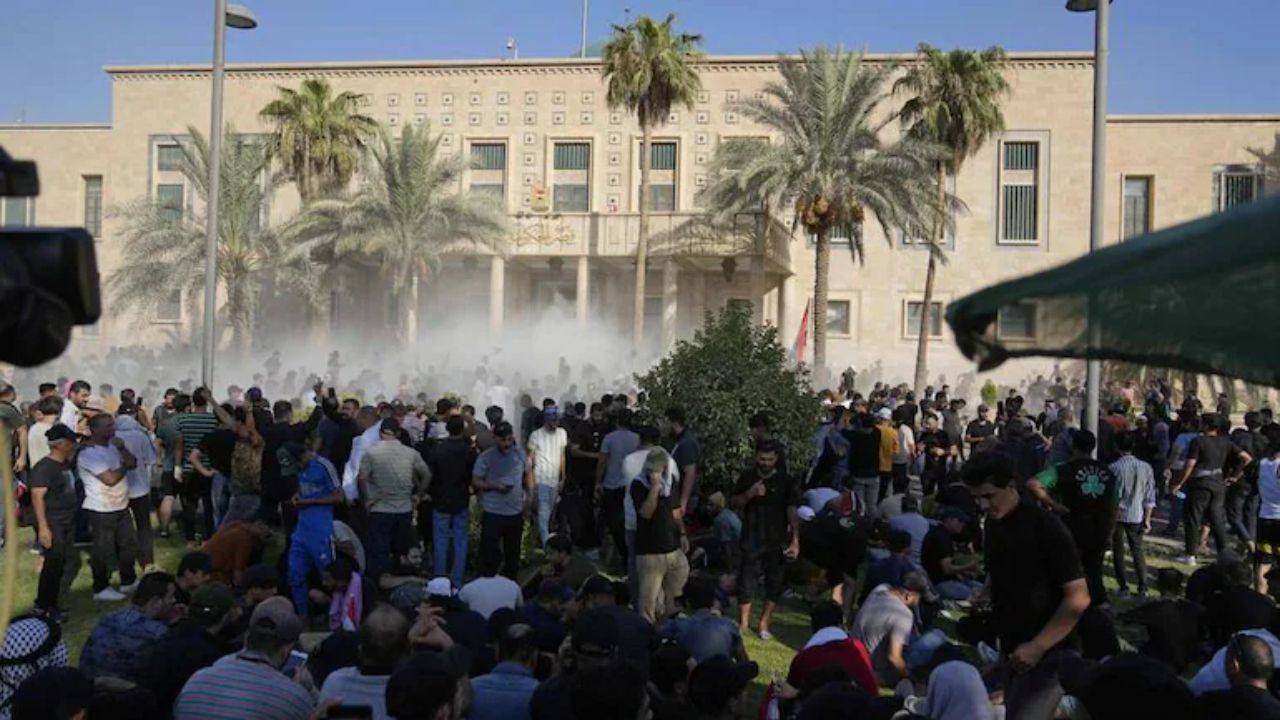 Protests escalated in Baghdad's Green Zone today (Tuesday) and 23 supporters of Shia leader Moqtada Sadr were shot dead on Monday.

23 protesters shot dead in Iraq protest, more than 300 injured
Iraq; Fighting between rival Iraqi forces broke out on Tuesday Baghdadresumed at, where the Shia leader Moqtada Sadr According to the latest medical report, 23 of his supporters were shot dead on Monday. Medical sources said that 380 people were injured in this incident. Clashes between Sadr's supporters and groups from the army, Iraq's former paramilitary Hashed al-Shaabi, had calmed down overnight but resumed on Tuesday morning, they said.
Automatic weapons and firecrackers were thrown across Baghdad from the high-security Green Zone, which houses government buildings and diplomatic missions, AFP reporters reported. The violence erupted on Monday after Mr Sadr, one of Iraq's most influential figures, refused to resign from his position.
His bloc won more seats in October's elections but was unable to agree on the formation of a new government with the second-largest bloc, which mainly consisted of Iran-backed parties. An ally of Iran, Sadr established nationalism by ending US and Iranian influence over Iraq's internal affairs.
The fighting is between Mr. Sadr's militia, known as the Brigades, Iranian-backed militias, and members of Iraqi security forces. Much of it is centered around the city's Green Zone, a heavily fortified area that houses government buildings and foreign embassies.
Iran has closed its border with Iraq since the incident and Kuwait has urged its citizens to leave the country immediately. Iraqi doctors said all those killed were supporters of Sadr, and around 380 were wounded, according to the AFP news agency.
A spokesman for UN Secretary-General Antonio Guterres said he was alarmed by the incidents and called for immediate action to bring the situation under control. On Tuesday, Sadr apologized to the Iraqi people for the violence and instructed his supporters to end their protests.
It is not a revolution because it has lost its peaceful patience, he said in a televised speech. It is forbidden to shed Iraqi blood. The army has withdrawn the curfew imposed across the country on Monday. Moqtada al-Sadr has been a powerful figure in Iraqi public and political life for the past two decades.
His Mehdi Army emerged as one of the most powerful militias fighting the US and the new Iraqi army after the 2003 invasion that ousted former ruler Saddam Hussein. They later renamed it the Peace Brigades and it became one of the largest militias in the paramilitary mobilization force.
All of this is due to growing, violent rivalries between factions of Iraq's majority Shiite community. He said that the rigged election results were the reason for the long period without a government.
breaking news
.