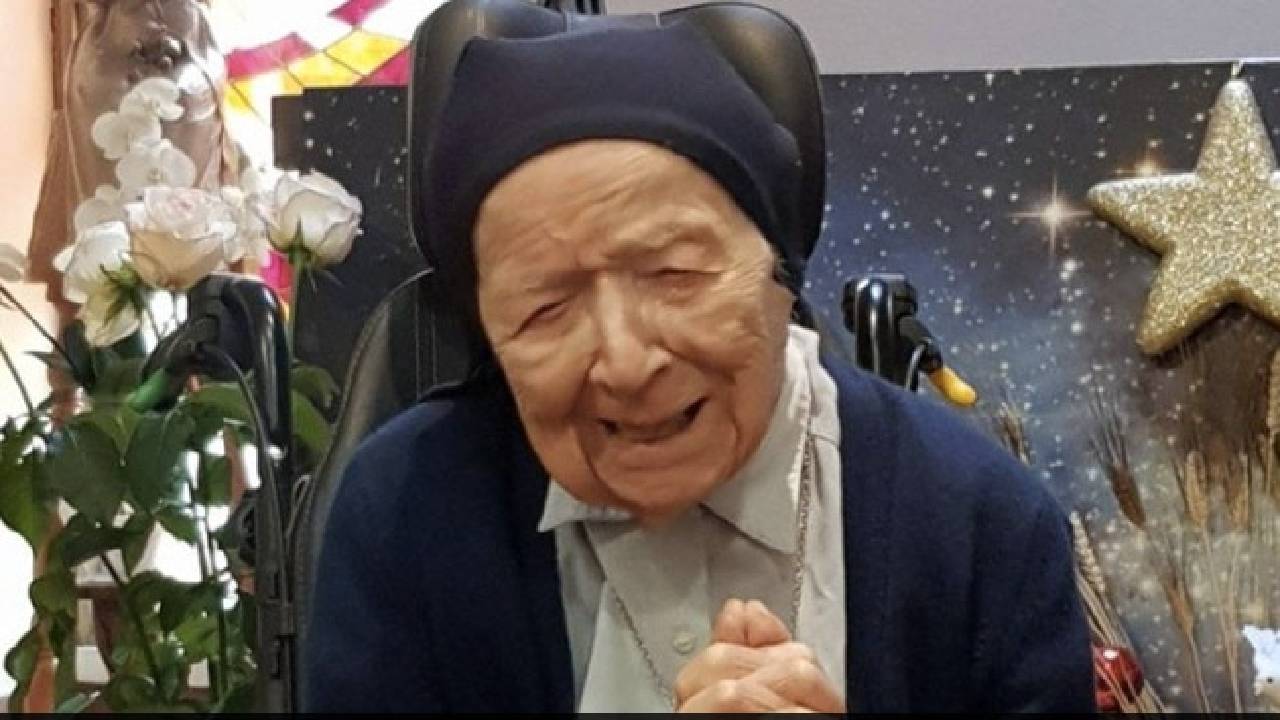 Sister Andre
NEW DELHI: A French nun who has become the world's oldest person has shared the secret of his long life. He attributes his longevity to his habit of eating a glass of wine and chocolate every day. The old age is 118 years, 73 days. Monday for Sister Andre Guinness World Records (Guinness World Record) Named the world's oldest person. She was the oldest woman in Europe when Sister Andr ಕಾ entered her 117th year. After the death of Japanese woman Kane Tanaka, Sister Andre was awarded the title of Europe's oldest woman.
The Guinness World Record stated on her website that Sister Andre was born Lucille Randon on February 11, 1904. He cared for children as a governor and became a nun in 1944 during World War II.
Sister Andre is a woman who was alive during the Spanish flu of 1918 during the First World War. In 2021 Kovid became the oldest surviving woman in the world. Sister Andre Toulon has been living in the nursing home for the past 12 years. At the height of the Kovid epidemic last year, he spent days in his room. Then there was the shift to the hospital.
There is a record that Jean-Louis Calment, a French woman who lived 122 years and 164 days, is the oldest person ever. They also often drank a glass of wine and had a special interest in chocolate. Sister Andre wants to break that record now.
Also Read: Viral Video: Guinness World Records
Guinness World Record
.