Boris Johnson: A grand victory in the confidence vote; Boris Johnson, the Prime Minister of England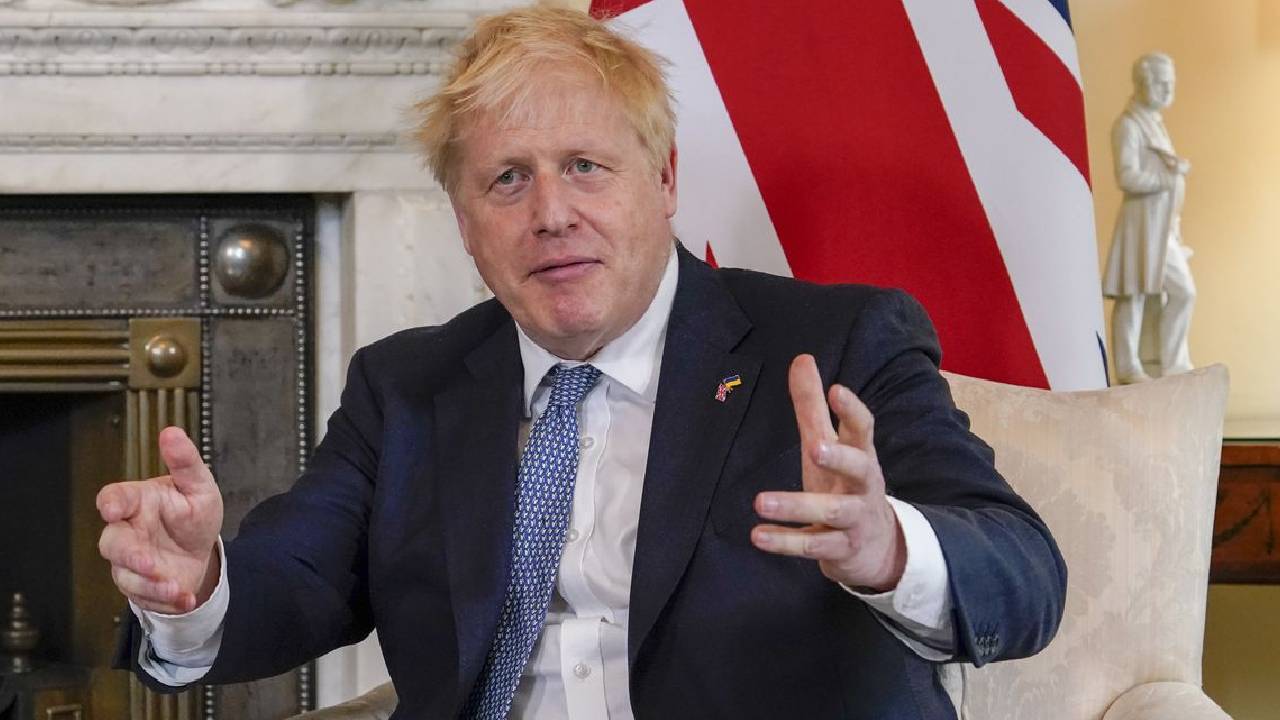 Boris Johnson, Prime Minister of England
Image Credit source: Vox
Boris Johnson received 211 votes in a no-confidence motion against him in parliament. However, 148 MPs of his own (Conservative Party) voted against Boris Johnson.
LONDON: Britain's Prime Minister Boris Johnson has defended his position as prime minister in a no-confidence vote on Monday. Boris Johnson won 211 votes out of 359 legislators. By this, they are giving the parliamentary percentage. 59 percent received the support of lawmakers. Johnson received 211 votes in a no-confidence motion against him in parliament. However, his own party (Conservative Party) has 148 MPs Boris Johnson Voted against them.
Boris Johnson, a self-styled politician, was accused of participating in parties despite a lockdown during the Kovid epidemic and failing to manage Kovid's publicity, which in the public splendor of the party. His resignation was thus demanded. A total of 359 votes were cast on Monday in which 211 MPs expressed their confidence in PM Johnson, who has been plagued by inflation and the Partigate scandal.
Boris Johnson faced the toughest test of his prime ministerial post by facing a no-confidence vote on June 6. More than 40 Conservative Party MPs (Boris Johnson's own party members) and his staff have demanded the resignation of PM Boris Johnson after partying at 10 Downing Street during the Kovid lockdowns.
Also Read: Vote Of Confidence: Britain's Prime Minister Boris Johnson
The scandal, known as the 'partygate', also exerted pressure on PM Johnson during his visit to India. As criticism of the Partigate scandal continued, 54 MPs from the Conservative Party requested his resignation. Thus, a reluctant plea was made to determine the fate of Britain's PM Boris Johnson.
What we need is a party and focus on what this government is doing to help people with the cost of living, clear COVID backlogs and make our streets safer.

We will continue to unite, level up and strengthen our economy. pic.twitter.com/vIWK81dDJC

– Boris Johnson (@BorisJohnson) June 6, 2022
Boris Johnson needed the support of 180 Conservative MPs to escape the vote of no confidence. The British Parliament House of Commons has a total of 359 MPs. Boris Johnson has garnered the support of 211 legislators in a confidence vote.
Boris Johnson, who won a landslide victory in the 2019 election, was under increasing pressure after he and his staff held alcohol parties at their Downing Street office and residence when Britain was on strict lockdowns due to COVID-19.
To read more international news Here Click
To read important news Here Click
.