An innovative campaign from the 'Care More' Foundation for the Learning of Poor Children; Re-use under re-organization Help | Sandalwood actress Samyukta Hornad joins hands of poor children to help support the new campaign – filmyzoo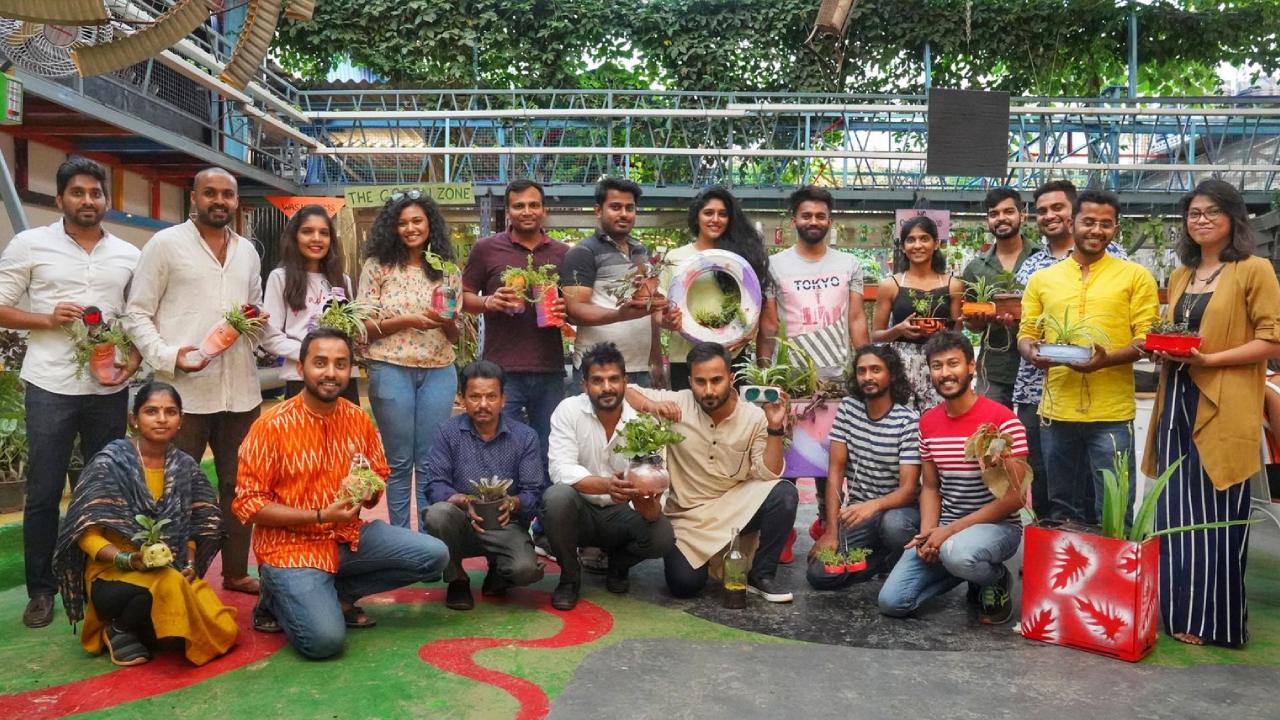 'Care More Foundation' Team
Care More Foundation | Samyukta Hornad: 'Care More Foundation' is an organization that engages young people from all walks of life, including film artists, entrepreneurs and full-time social workers in Bangalore. The agency is now working on a new initiative.
You've already heard of the Care More Foundation, an organization named after this. It is an acclaimed organization with a team of eco-lovers who have done many work with nature. This includes Bangalore (Bengaluru) Young people of various classes are involved, including film artists, entrepreneurs, full-time social workers. The agency is now working on a new initiative. Yes June is the beginning of Andre schools. Some children dressed in uniforms, with bags full of books, face to school, while some children go to school and learn that poverty at home is a barrier. There are so many homes where bags cannot be bought outside school books. This time the Care More Foundation has pledged to help them.
The program is being held to help poor children under the concept of re-use now. Everyone has the opportunity to help poor children. It is, of course, the question of how to participate in such a successful campaign. The Foundation has made it easy. Yes, if you have unused children's school bags in your home, they are requested to donate to the Foundation. Bags can be donated from 05.06.22 to 20.06.22. Those who wish to donate bags can join the campaign by opening the CareMore Foundation @ Caremorefdn on Twitter and Instagram.
The 'Care More' Foundation is working to get more young people involved in the environment and sustainability and has already launched in Bangalore with a number of environmental concerns. Young actresses like Samyukta Horanadu are in the forefront of this and love the environment and inspire the youth. The organization now has the mission of creating an environmentally conscious environment and building awareness through statewide programs. As part of this, the organization hopes that everyone will be involved in this bag campaign.
Tweet about this from the United States:
Instead of letting your old pre-owned backpack sit unused, donate it to the less-privileged students who could really use it through our 'Give Back-Pack' initiative by the Care More Foundation. We request u donate ur unused backpack between our organisation 5th – 20th June 🌸 pic.twitter.com/LmMbRXWF6J

– Samyukta Hornad (@samyuktahornad) June 3, 2022
The 'Care More' Foundation has been requested to make the event a success, inspiring everyone to take part in the campaign, including their acquaintances, friends, colleagues and family members.
To read important news Click here Do it
.